Exploring the Best of Portsmouth: Top 10

Must-See

Attractions
Portsmouth is a vibrant, bustling city located in the south of England. It has been an important port since Roman times and boasts a rich maritime history that can be seen throughout the city. From its iconic landmarks to its charming cobbled streets, Portsmouth offers something for everyone – whether you're looking for some retail therapy or want to take a step back in time.  
In this blog post, we'll explore the top 10 must-see attractions in Portsmouth – from historic sites like Southsea Castle and The D-Day Museum to modern wonders such as Spinnaker Tower and Gunwharf Quays shopping centre. So get ready to discover all that this wonderful city has to offer! 
1. Visit the Historic Dockyard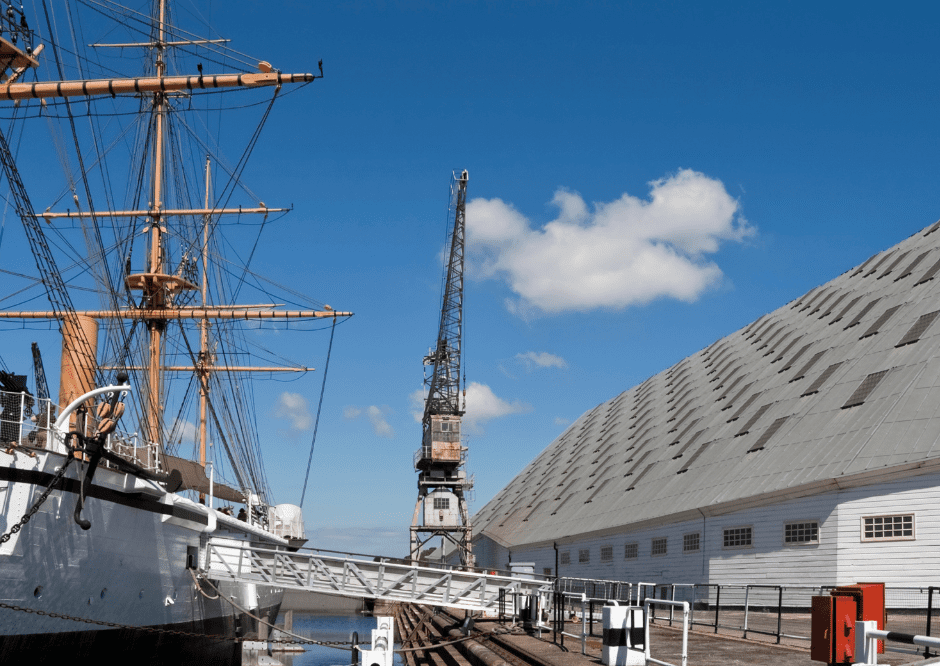 Portsmouth is a fascinating city located in the south-east of England with lots to offer visitors. One of its most iconic attractions is The Historic Dockyard, located at Portsmouth Harbour – which is the world's oldest surviving naval dockyard. At The Historic Dockyard, you can visit period warships as well as an array of museums and galleries, each one offering further insight into Portsmouth's nautical history. For those who enjoy interactive experiences, there is plenty to explore such as HMS Warrior – a restored 19th century battleship and HMS Victory, built in 1765 and famed for her role in the Battle of Trafalgar. With daily events, live theatre shows and special activities for children held throughout the year, The Historic Dockyard at Portsmouth gives visitors the chance to uncover Britain's most rich naval heritage first-hand. 
2. Explore Southsea Castle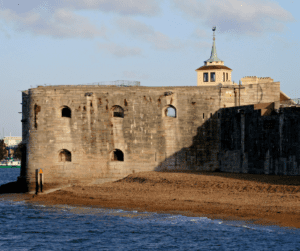 Located in the picturesque town of Portsmouth, Southsea Castle is a stunning feature of the British coastline. With its dramatic artillery towers perched atop the seafront promenade, it's hard not to be captivated by this historical fortress. Built by King Henry VIII, this castle was designed for coastal defence and played an important role in protecting ports on the south coast from naval attacks. Still preserved in its original condition, visitors are invited to step back in time and experience the enormity of this iconic landmark. Join a guided tour to explore the nooks and crannies of this relic or simply enjoy its commanding presence from a distance. No matter what way you choose to explore Southsea Castle, it will certainly captivate and leave a lasting impression. 
3. Take a stroll along Old Portsmouth's Cobbled Streets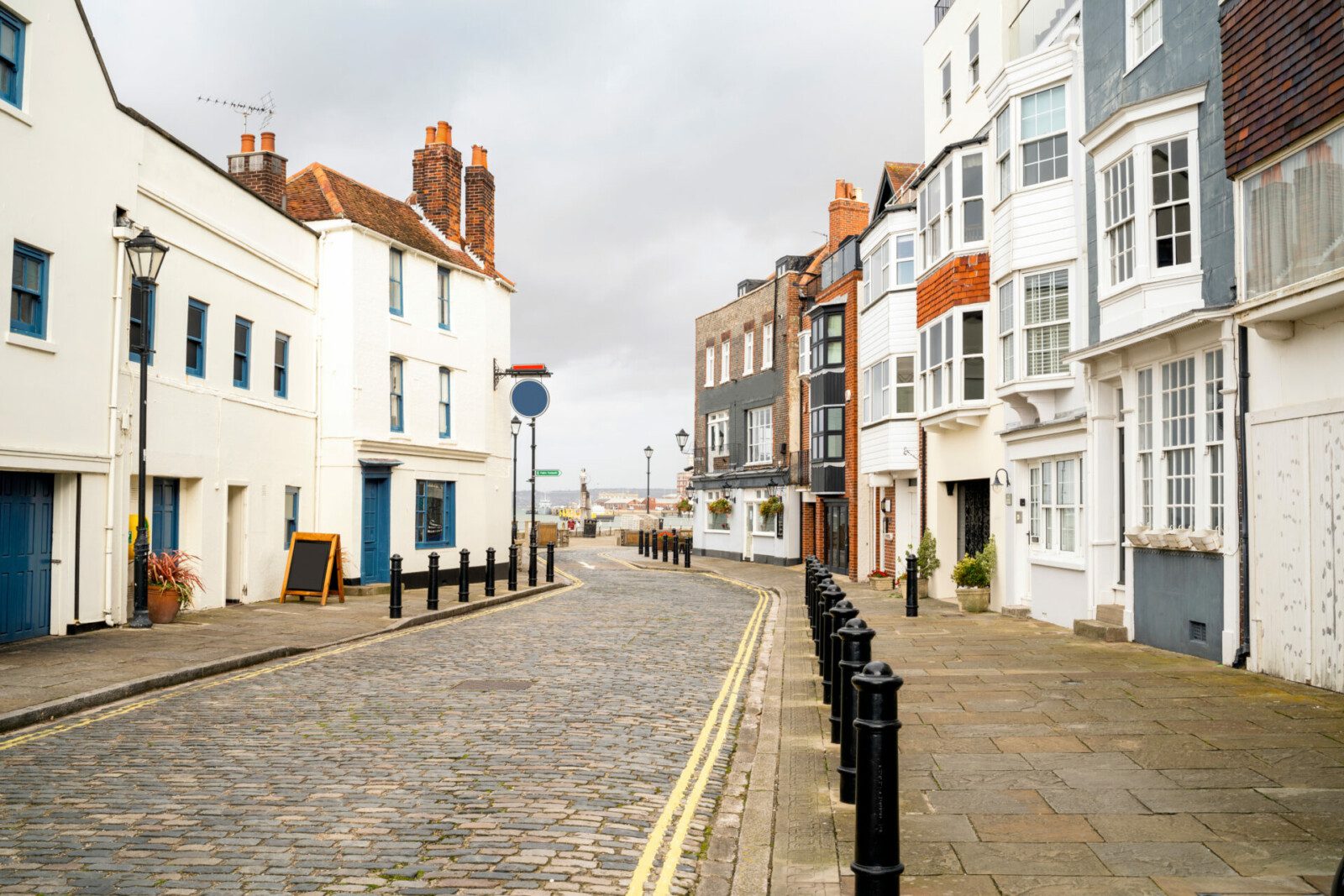 Taking a stroll along the cobbled streets of Old Portsmouth is like taking a step back into the past. Old Portsmouth has managed to hold onto its quaint, old-world charm, making it one of the most picturesque ports of call in England. Here you can find winding alleyways, centuries-old Georgian buildings and an abundance of maritime history. Take time to explore Gilkicker Point and the historic Round Tower; both being just a few of the impressive landmarks that inhabit Portsmouth's coastline. With its open skies and harbour surrounded by colourful fishing boats, taking a leisurely walk along Portsmouth's cobbled streets really does offer something for everyone! 
4. Enjoy the views from Spinnaker Tower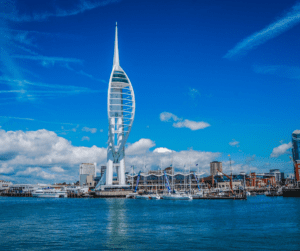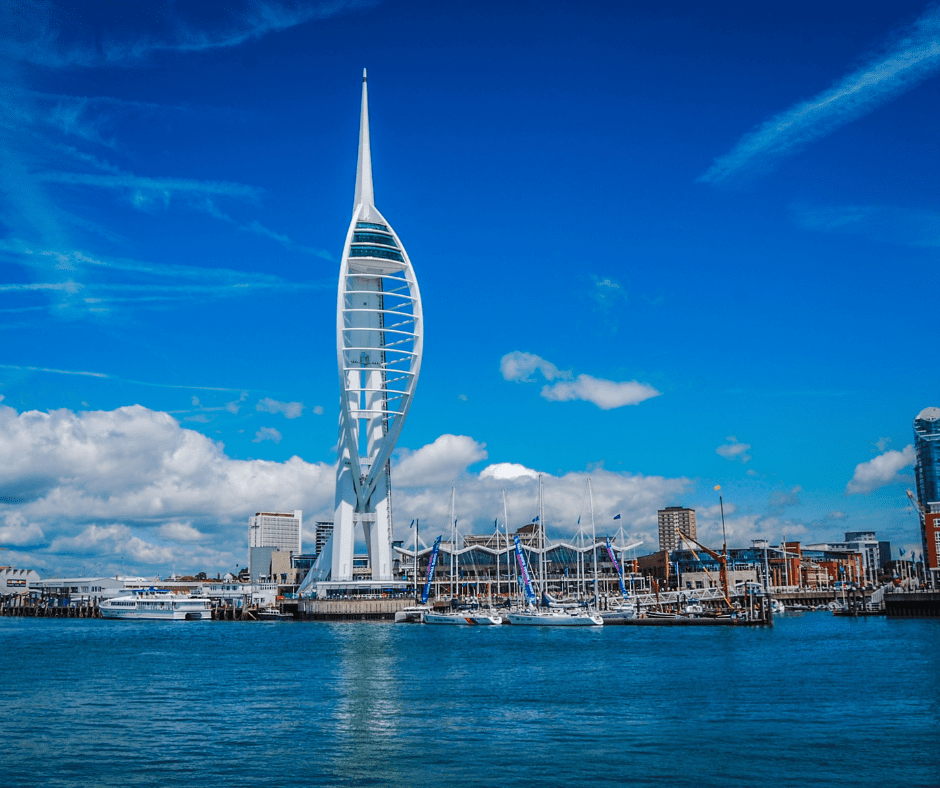 Located in Portsmouth, the Spinnaker Tower is a unique sightseeing experience, reaching heights of 170m. From the top of the tower, visitors can experience stunning 360-degree views that span up to 23 miles in every direction and encompass landmarks such as The Isle of Wight and Old Portsmouth. Seeing historical Portsmouth and its vibrant coastline from an entirely new perspective is one of a kind! Not only will you enjoy panoramic sights but also have access to a selection of interesting interactive activities. As part of your visit to Spinnaker Tower you can learn about Portsmouth's exciting maritime history or take part in other interactive exhibitions. Whichever way you decide to spend your time at the tower, you won't regret it – enjoy! 
5. Shop at

Gunwharf

Quays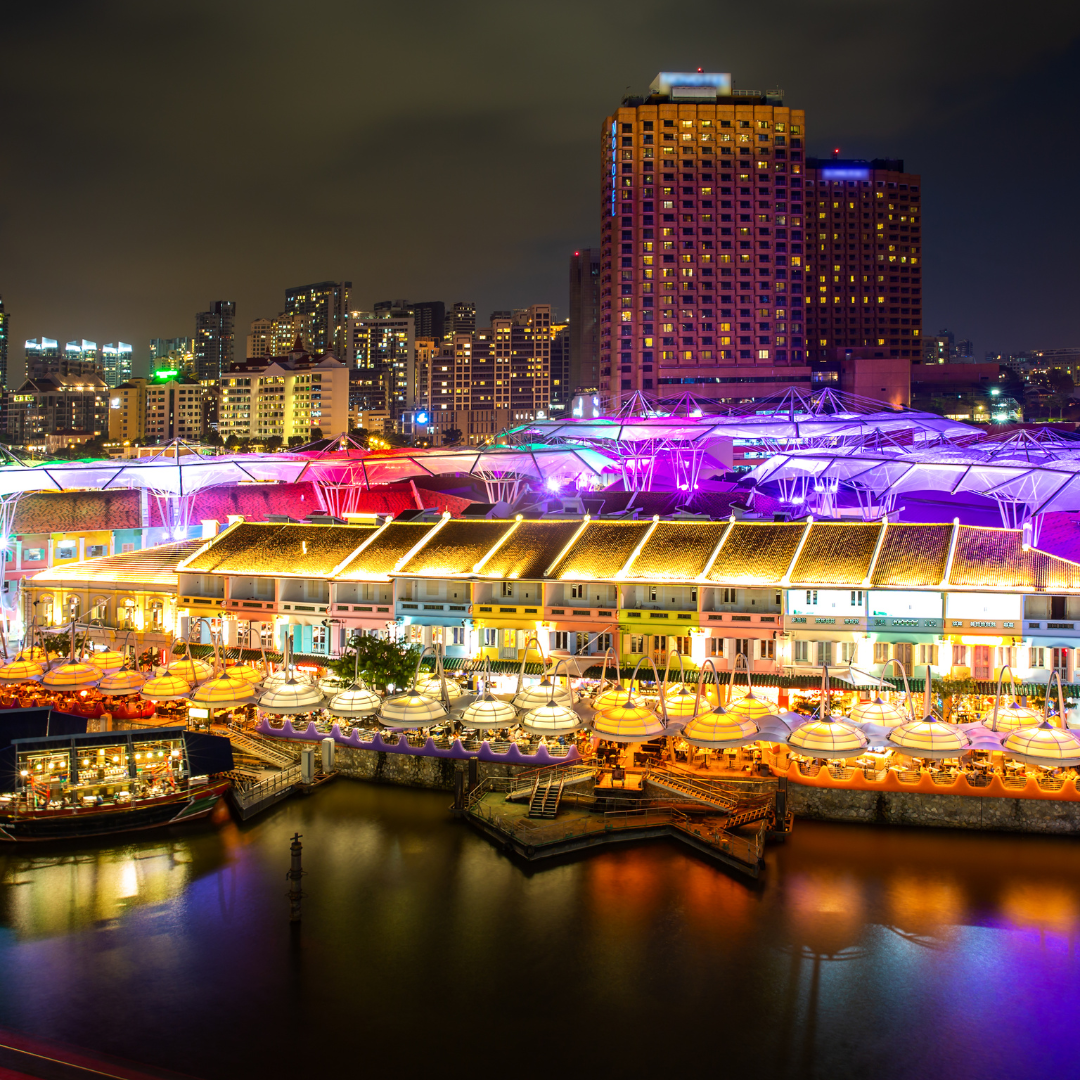 Gunwharf Quays is a dynamic shopping experience in Portsmouth, located nearby the historic ports and harbour. The bustling retail and leisure centre has an impressive selection of over 90 stores including some of the world's most popular brands. Visitors should make sure to explore the waterfront promenade for delightful views and amazing restaurants. Gunwharf Quays is a place for the whole family to relax and enjoy themselves, with plenty of interesting shops, fun activities and excellent eateries to choose from. Discover unique treasures hidden away within the stylish boutiques or treat yourself to something special at one of the famous designer outlets. Spend an afternoon shopping amidst truly remarkable surroundings. Whatever day you visit Gunwharf Quays in Portsmouth, it will surely be a day well spent. 
6. Relax in Canoe Lake Gardens and Park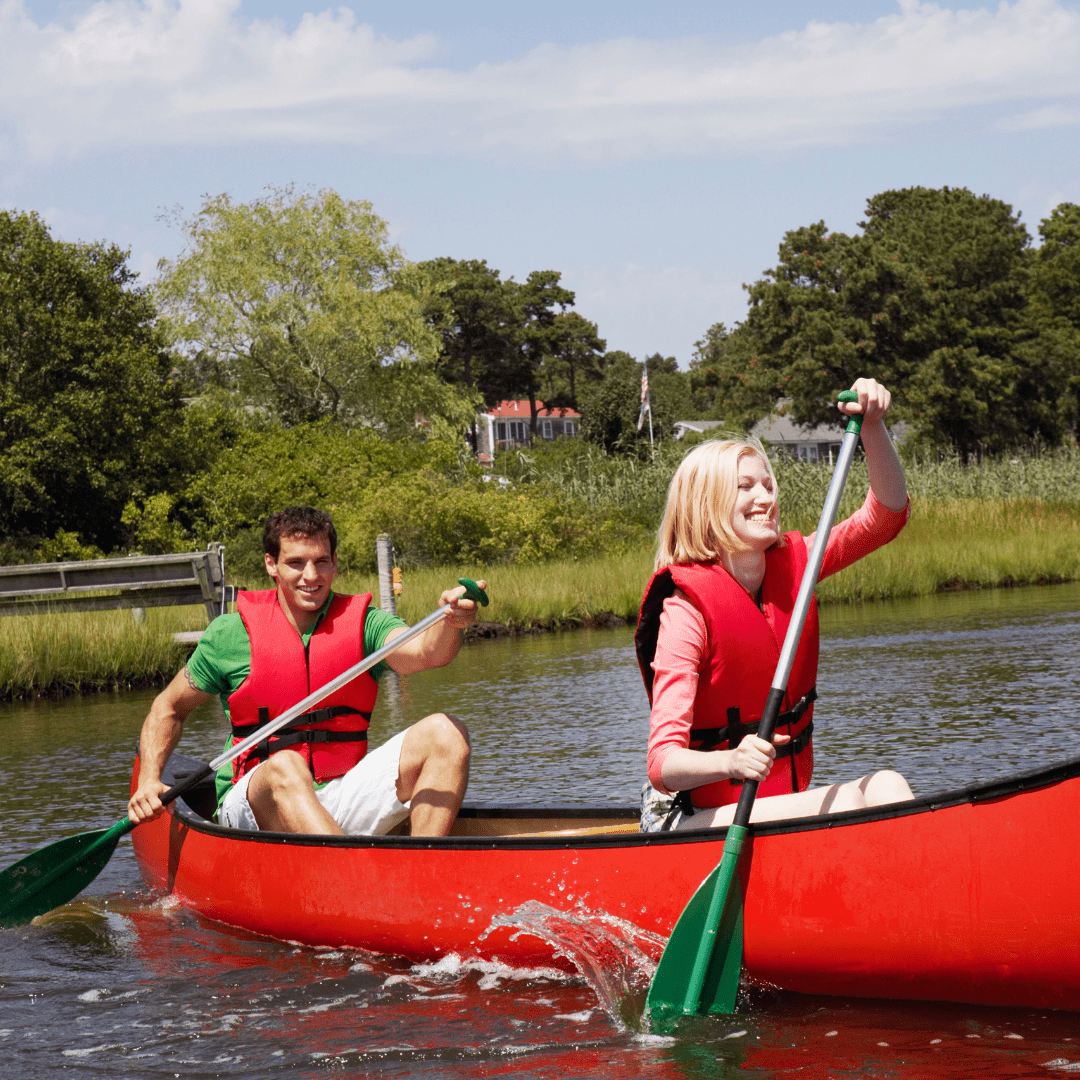 Canoe Lake Gardens and Park, nestled in Portsmouth, is the perfect destination for a leisurely outing. Visitors can take time to relax while strolling along its magnificent pathways as they observe the beauty of its wild sanctuary; each pathway leading to colorful flowerbeds with beautiful views of the lake. There's also plenty of fun to be had – from outdoor activities such as cycling paths and canoe rentals to play areas and mini golf courses, which make the park suitable for people of all ages. Whether you're looking for an escape from the hustle and bustle of everyday life or something more active to do outdoors, Canoe Lake is sure to offer something that will satisfy your needs. 
7. Discover the Blue Reef Aquarium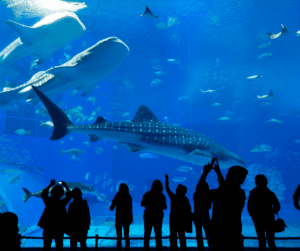 The Blue Reef Aquarium Portsmouth is a unique and captivating experience. Located near the beach in Portsmouth, it includes a wide variety of colourful sea creatures from all over the world. The aquarium is home to fascinating species including sharks, stingrays, eels and seahorses – making it a perfect spot for families with children to visit. They also offer educational daily talks from experts on various topics like conservation and animal welfare. With plenty of activities suitable for children of all ages-from an interactive rockpool to enchanted walkways-anyone can discover the wonders hidden beneath the sea's surface at the Blue Reef Aquarium Portsmouth. 
8. Climb up

Portsdown

Hill for Stunning Views of the City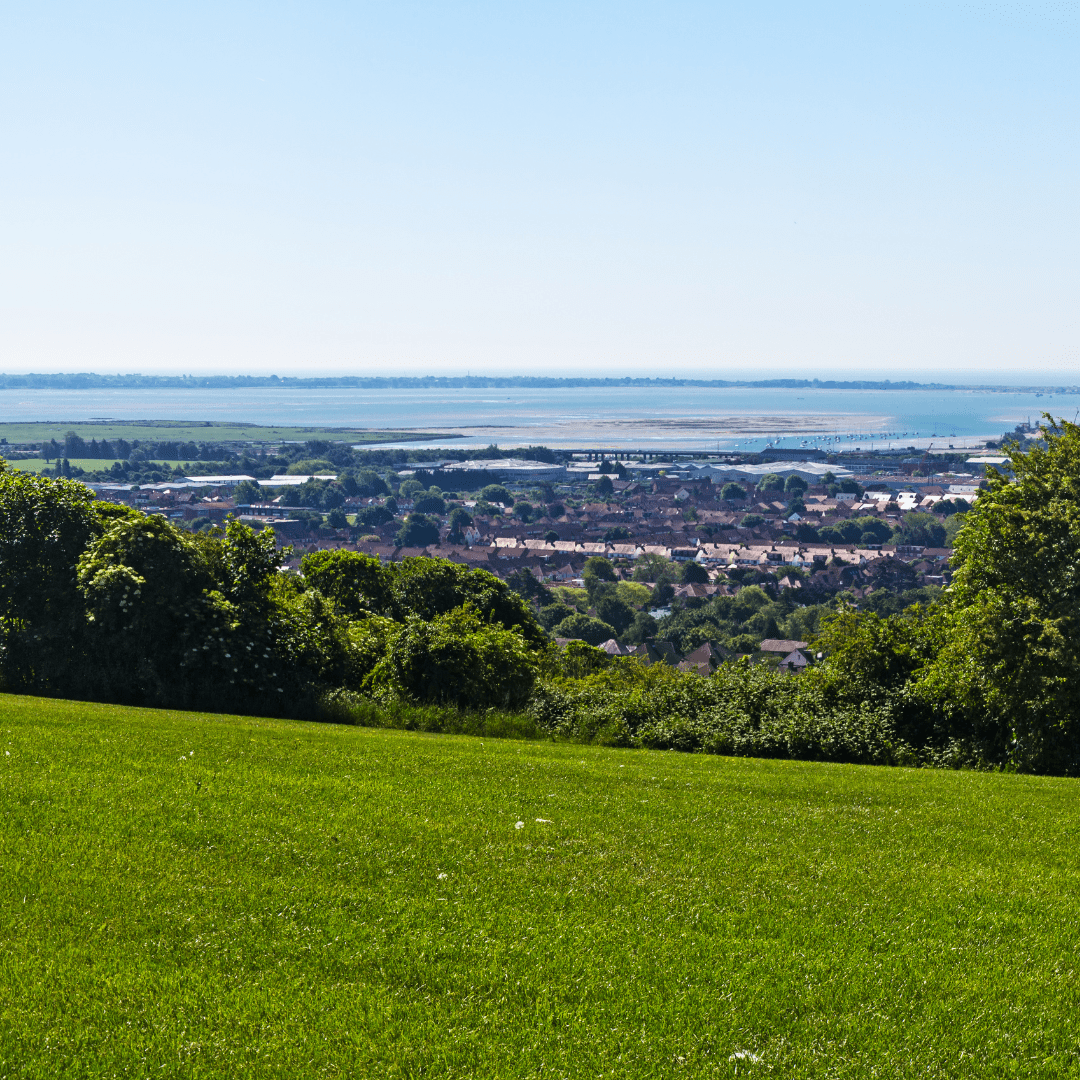 Portsmouth offers some of the most stunning views, and there is no better way to take them in than at Portsdown Hill. From this limestone ridge near Portsmouth, visitors will be able to appreciate a bird's eye view of the city and its surrounding area. In addition to being spectacularly beautiful, Portsdown Hill also provides a great opportunity for outdoor activities, such as jogging or climbing up for superb sunset views. So why not take a trip up Portsdown Hill to enjoy Portsmouth from a different perspective? 
9. Wander around The D-Day Museum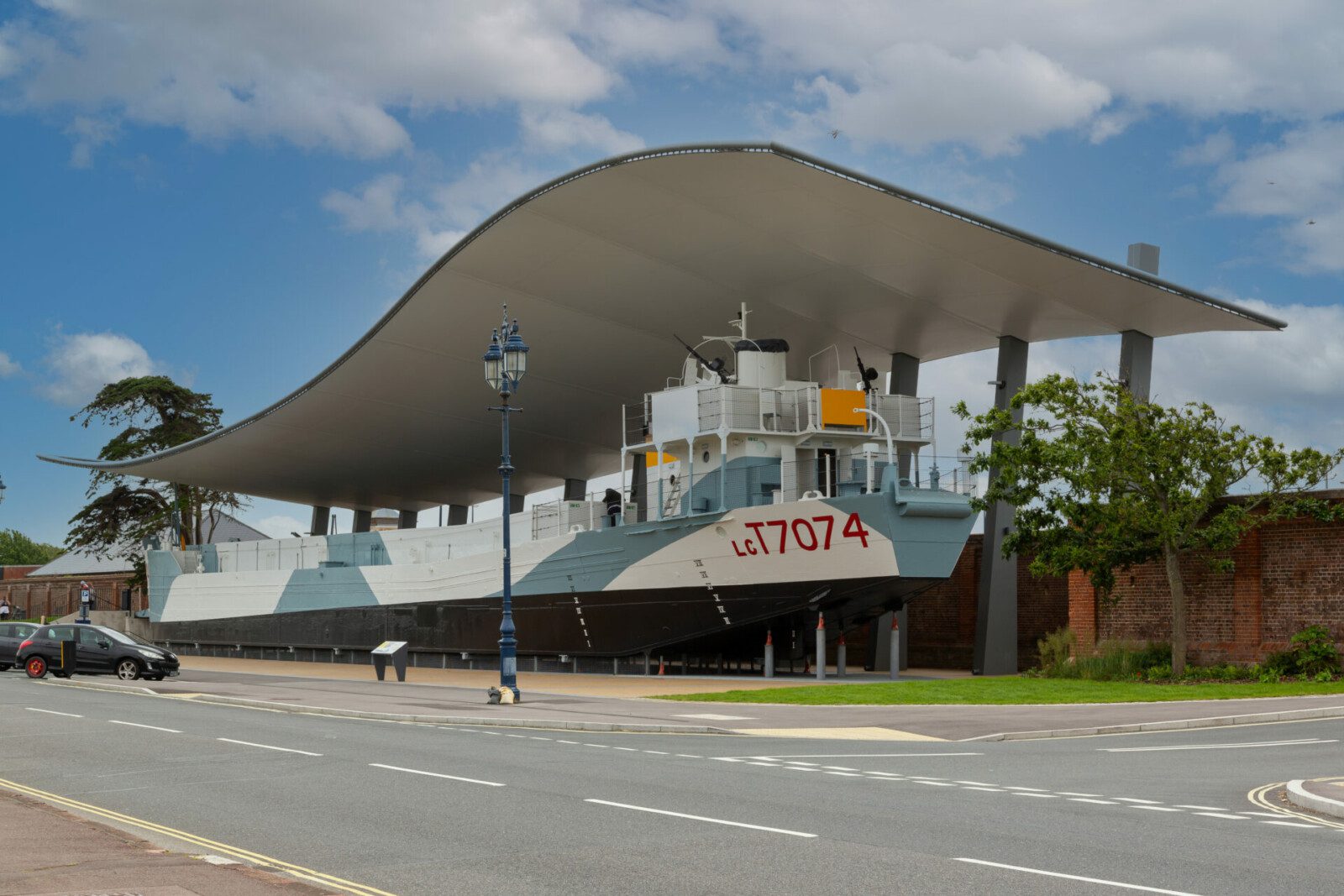 The D-Day Museum in Portsmouth, England is a fascinating and informative journey into the history of Operation Overlord. Established in 1984, this museum takes visitors on an illuminating tour of the significant events leading up to and during WW2. Explore artifacts from Allied and Axis countries, along with personal accounts that tell the story of the brave men and women who fought for our freedom. See weapons and documents that were used by both sides to gain insight into this monumental moment in world history. Wander around The D-Day Museum and be inspired by the courage they showed us during one of history's most pivotal moments.  
10. See

the

historic ship

at the Mary Rose Museum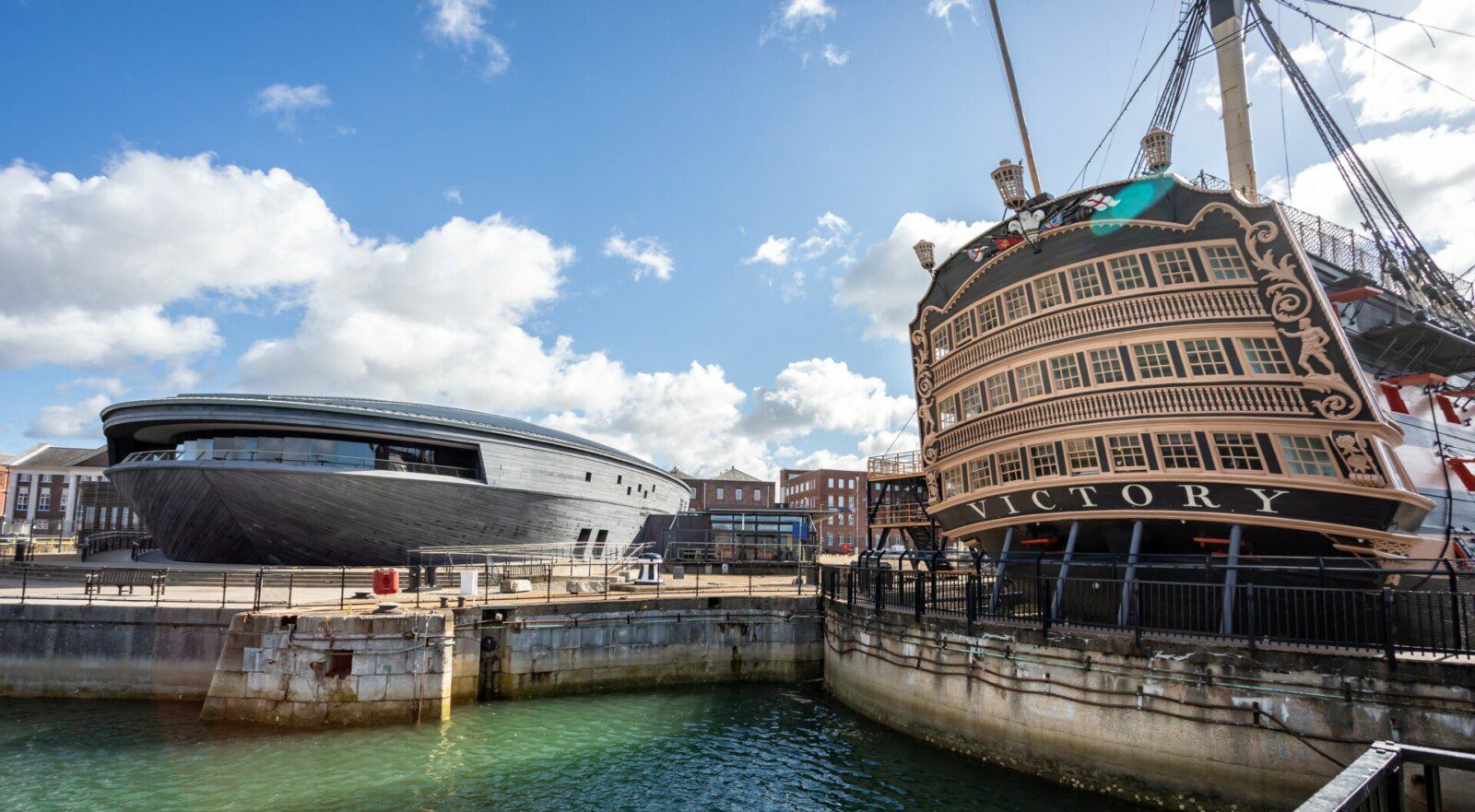 Visiting the Mary Rose Museum in Portsmouth, England offers a unique chance for visitors to experience one Portsmouth's Historic Dockyard, the Mary Rose Museum is home to one of Britain's most famous warships. Built in 1509, she served King Henry VIII during his 34-year reign and was tragically lost in 1545 while leading an attack against the French. The wreck was rediscovered in 1971, with over 19,000 items recovered in what is still considered one of the most evocative excavations ever undertaken. Visitors can explore an interactive museum with displays depicting how life aboard looked like centuries ago, as well as watch craftsmen recreate objects using 16th century methods. The museum also features a permanent exhibition displaying artifacts from the wreck, including personal articles owned by crew members such as glassware and even microscopes! If you're looking for an educational and entertaining day out with friends or family this summer, then don't miss out on a visit to Portsmouth's Mary Rose Museum – it's sure to be a memorable experience that will transport you back in time! 
Portsmouth is a city full of history and culture, with plenty to explore for visitors. From the Blue Reef Aquarium to Portsdown Hill and The D-Day Museum, there are many activities that can be enjoyed by people of all ages. For those looking for an educational experience, the Mary Rose Museum offers a unique chance to see one of Britain's most iconic ships up close and personal. Whether you're visiting Portsmouth on vacation or just stopping in for a day trip – make sure not to miss out on these amazing attractions! 
Oliverball Serviced Apartments  
If you're looking for a comfortable and convenient place to stay during your visit to Portsmouth, look no further than Oliverball Serviced Apartments. Our modern apartments offer a variety of amenities and features designed to make your stay as enjoyable and stress-free as possible. We provide spacious and well-appointed rooms that are suitable for both short-term and long-term stays.
Email Us: info@Oliverball.co.uk
Contact Us: +44 23 9229 9353