Why Serviced Apartments Are the Ideal Choice for Extended Stays in Portsmouth

 
When it comes to extended stays in Portsmouth, finding the perfect accommodation can make all the difference. Whether you're visiting the city for business or leisure, a serviced apartment offers an ideal solution that combines the comfort of a home with the convenience of a hotel. In this blog post, we will explore why serviced apartments are the ideal choice for extended stays in Portsmouth.  
Portsmouth is a vibrant and historic city on the south coast of England. Known for its rich maritime heritage and iconic attractions such as the Portsmouth Historic Dockyard and the Spinnaker Tower, it is a popular destination for tourists and business travelers alike. With so much to see and do in Portsmouth, having a comfortable and convenient place to stay is essential for an enjoyable and productive visit.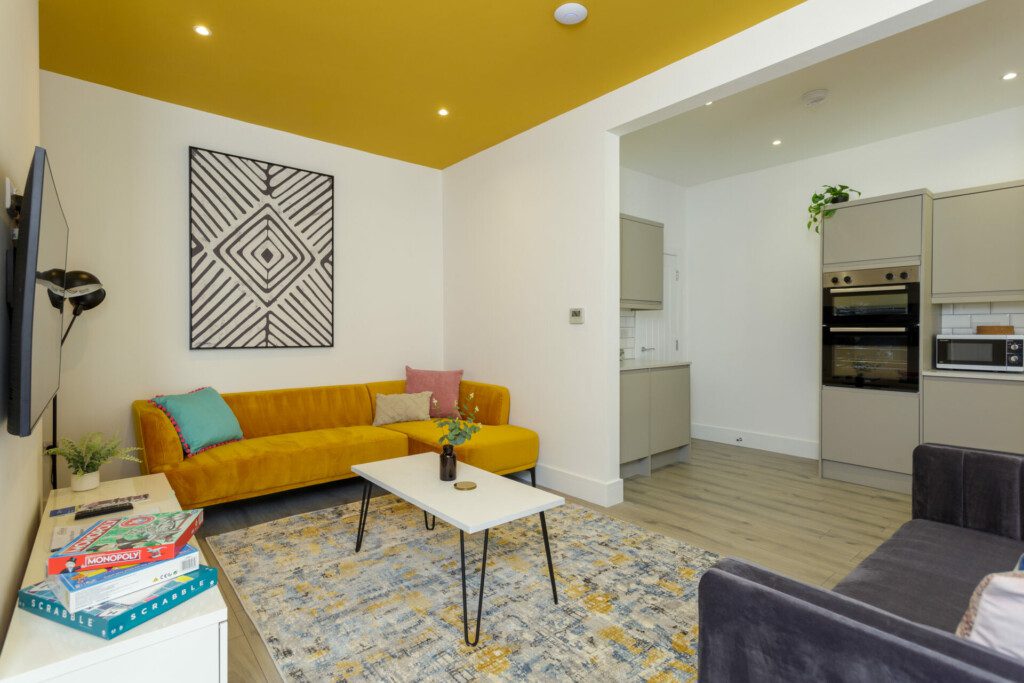 One of the biggest advantages of choosing a serviced apartment for an extended stay in Portsmouth is the spacious and comfortable living spaces they provide. Unlike traditional hotel rooms, serviced apartments are designed to offer a home-away-from-home experience. They typically feature separate living and sleeping areas, a fully equipped kitchen, and a dining space. This extra space allows you to relax, entertain guests, or even work comfortably without feeling cramped.  
In addition to the ample living space, serviced apartments in Portsmouth offer fully equipped kitchens. This is a major advantage, as it allows you to cook your own meals and enjoy the convenience and cost savings that come with it. Eating out for every meal can quickly become expensive and tiresome, but with a fully equipped kitchen, you have the freedom to prepare your own meals using fresh, local ingredients. Whether you're a culinary enthusiast or simply prefer the comfort of home-cooked meals, having a kitchen in your serviced apartment in Portsmouth is a game-changer.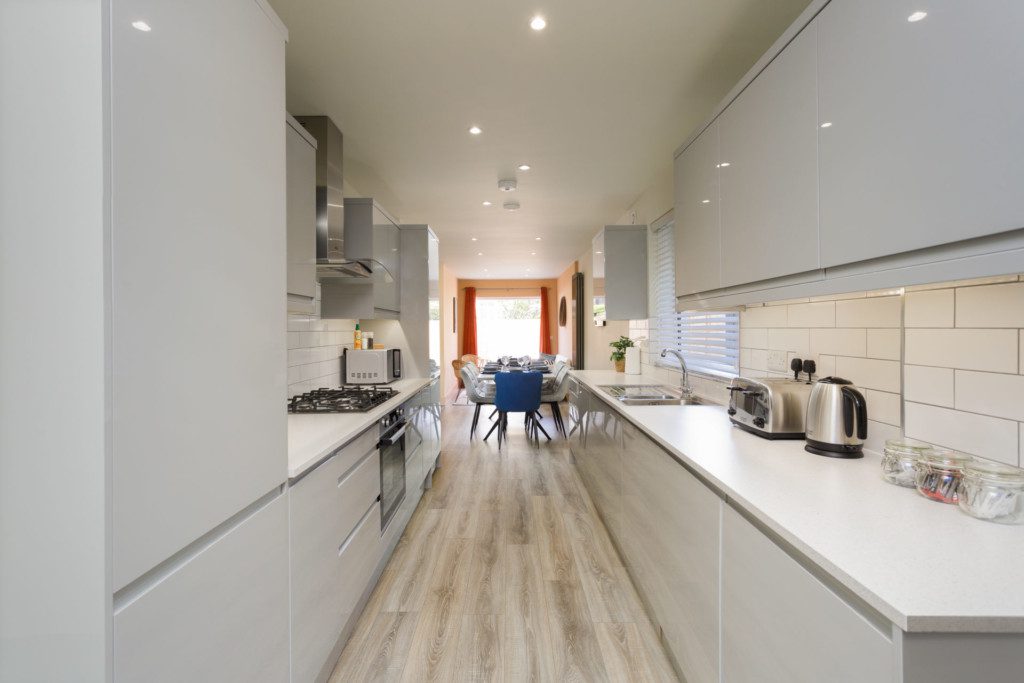 Speaking of cost savings, serviced apartments are a cost-effective choice for extended stays in Portsmouth. While hotels charge per night, serviced apartments often offer discounted rates for longer stays, making them more economical in the long run. This is especially beneficial for business travelers or individuals who need to stay in Portsmouth for an extended period. Additionally, the ability to cook your own meals in a fully equipped kitchen can significantly reduce your food expenses. With the added benefit of laundry facilities available in most serviced apartments, you can avoid costly laundry services or coin-operated machines at hotels. This combination of cost savings makes serviced apartments a smart choice for those looking to manage their expenses during their extended stay in Portsmouth.  
Another advantage of choosing serviced apartments for extended stays in Portsmouth is the flexibility and privacy they offer. Unlike hotels, you have the freedom to come and go as you please without the need to adhere to strict check-in and check-out times. This flexibility is especially beneficial if you have a busy schedule or if you're working irregular hours. Moreover, serviced apartments provide a private and peaceful environment where you can unwind and relax after a long day. Whether you're catching up on work, enjoying a quiet evening in, or hosting guests, having your own space in Portsmouth adds a level of comfort and privacy that is hard to match in traditional hotel accommodations.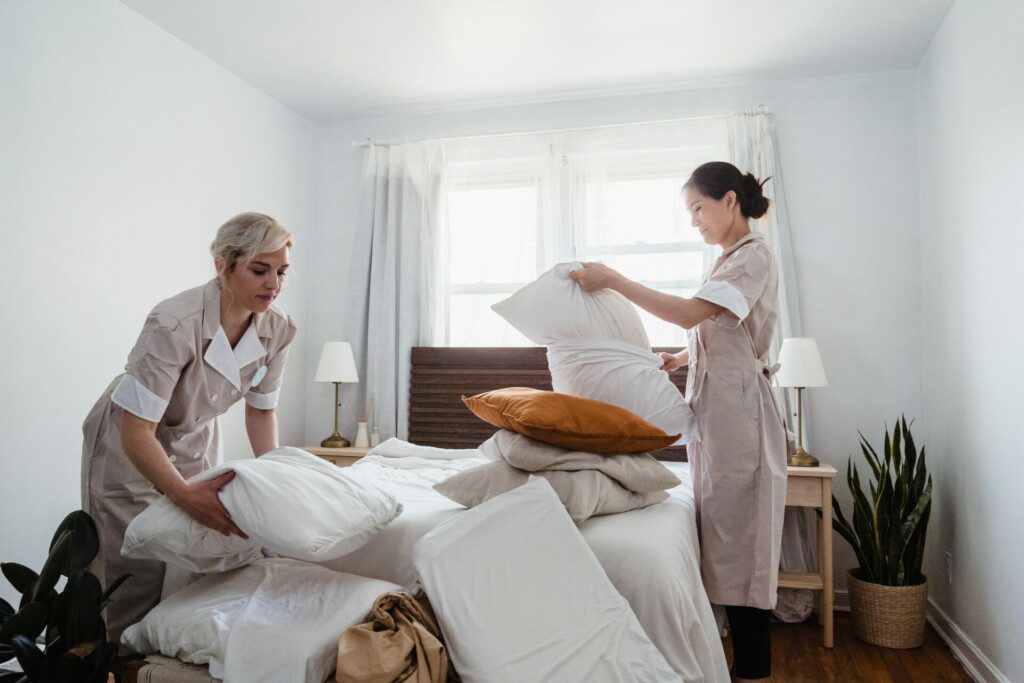 Some serviced apartments go the extra mile by providing housekeeping services to ensure that your living space maintains a high standard of cleanliness and tidiness throughout your entire stay. This means that you can focus on enjoying your time in Portsmouth without worrying about mundane chores like cleaning and tidying up. The dedicated housekeeping staff will regularly visit your apartment to make the beds, clean the bathrooms, vacuum the floors, and take care of any other necessary cleaning tasks. This added convenience allows you to relax and fully immerse yourself in the experience of living in a serviced apartment.  
Moreover, these serviced apartments offer a range of additional amenities and services that further enhance your overall experience and make your extended stay in Portsmouth even more enjoyable. These amenities can vary depending on the specific serviced apartment you choose, but they often include features such as a fully equipped kitchen, laundry facilities, high-speed internet access, and a comfortable living area. Having a well-equipped kitchen allows you to prepare your meals whenever you desire, giving you the flexibility and convenience of a home away from home. The availability of laundry facilities within the property saves you the hassle of finding a laundromat or using expensive hotel laundry services.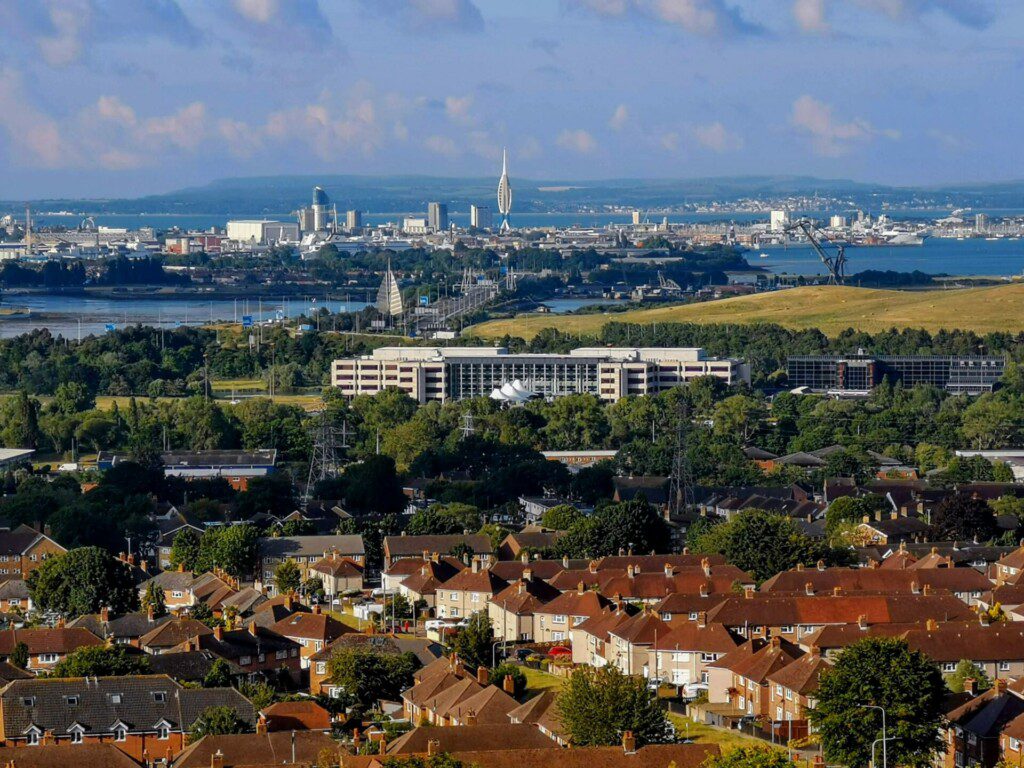 Location is another factor to consider when choosing accommodation for an extended stay in Portsmouth. Fortunately, serviced apartments are often situated in central areas close to major attractions, business districts, and transportation hubs. This makes it easier for you to explore the city, commute to work, or access public transport for further travel. Having a serviced apartment in a prime location saves you time and allows you to make the most of your stay in Portsmouth. Whether you want to visit the historic dockyard, stroll along the scenic waterfront, or attend meetings in the city center, a serviced apartment in Portsmouth puts you right in the heart of the action.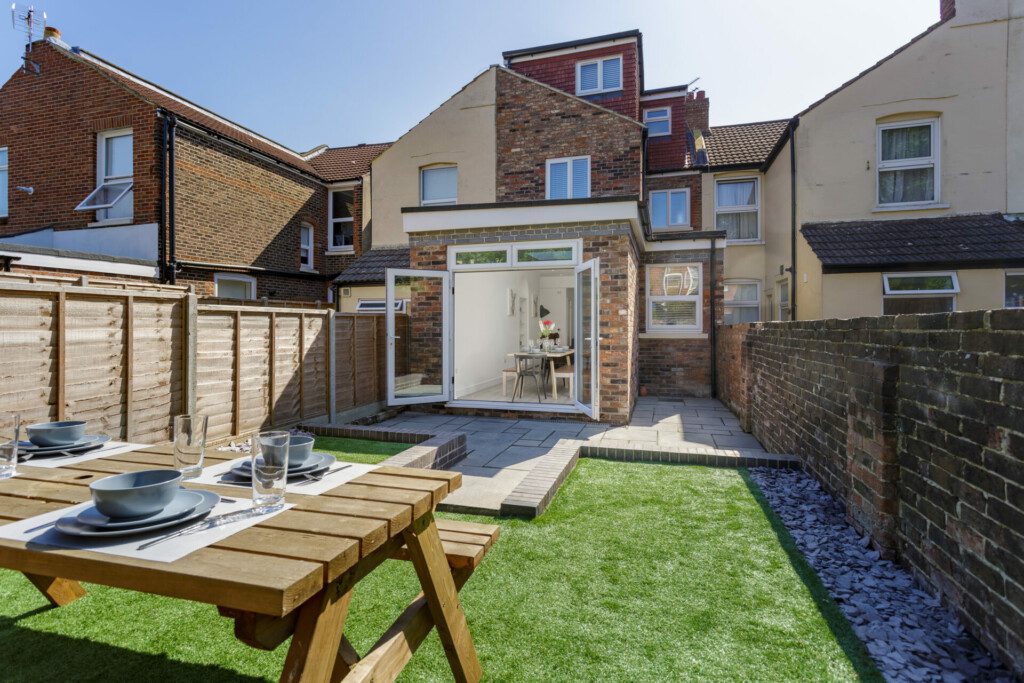 Perhaps the most significant advantage of opting for a serviced apartment is the feeling of being at home. Unlike hotels, serviced apartments offer a warm and welcoming ambiance that helps you settle into your new surroundings more comfortably. You can personalize the space to your liking, whether it's by adding personal touches or rearranging furniture to suit your needs. This homely atmosphere contributes to a more enjoyable and relaxing stay in Portsmouth. After a long day of exploring the city or attending meetings, returning to your serviced apartment feels like returning to your own sanctuary, allowing you to recharge and prepare for the next day.  
When it comes to extended stays in Portsmouth, serviced apartments are the ideal choice for a variety of reasons. From spacious and comfortable living spaces to fully equipped kitchens, cost savings, flexibility, and additional amenities, serviced apartments offer a superior experience compared to traditional hotel accommodations. Whether you're in Portsmouth for business or leisure, a serviced apartment provides the perfect balance between comfort, convenience, and affordability. So, when planning your next extended stay in Portsmouth, consider the many benefits of choosing a serviced apartment for an unforgettable experience. 
Discover the epitome of luxury and comfort at Oliverball Serviced Apartments. Experience a seamless blend of elegance and convenience during your stay. Book now and indulge in spacious accommodations, personalized services, and exceptional amenities. Don't miss out on the opportunity to create unforgettable memories – reserve your stay at Oliverball Serviced Apartments today!  
Email Us: info@oliverball.co.uk
Contact Us: +44 23 9229 9353